Medical Weight Loss Program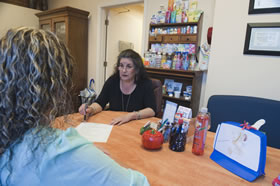 At Freedom from Obesity®, we offer a medically supervised weight loss program for those individuals who:
Weight Loss Medication - Medically supervised visits with an MD or PA and at least one visit with our Registered Dietitian/Nutritionist
Need to lose under 40 pounds
Don't qualify for or don't choose to have bariatric surgery
Don't have insurance coverage or can't pay for bariatric surgery
Need to have a 3-6 month diet required by their insurance prior to bariatric surgery
Need to lose some weight prior to surgery as required by the physician
Through an exhaustive search of programs on the market, our professionals have chosen the NutriMed® Program.  We chose this program because of the quality and mix of ingredients, the patient education information and the great taste!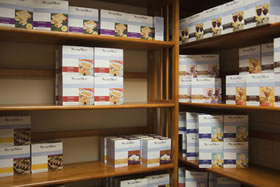 To request a call from our Dietician please contact our Patient Care Coordinator at (318) 222-4282.

NutriMed® Nutritional Products: (from the Robard Corporation)
At the center of the NutriMed program are the NutriMed meal replacement products. They are formulated to provide the balanced profile of a Very Low Calorie Diet (VLCD) and to be used as the sole source of nutrition for persons on a VLCD. The meal plans, utilizing five to eight supplements daily, 100% of the RDI for vitamins and minerals. Their high protein, low carbohydrateprofile promotes oxidation of endogenous stores of body fat while protecting lean body tissue.
NutriMed pudding shakes, soups and fruit drinks are packaged as single-serving packets, to be reconstituted with water. The meal replacement nutrition bars are individually wrapped and ready to eat.
Individual results will vary.
Below is a list of Non-Surgical Weight Loss Procedures performed by Dr. Merriman in Shreveport, Louisiana.  Dr. Merriman serves clients in the geographical region from Longview, Texas east to Monroe, Louisiana. And also from southern Arkansas, including Texarkana, Arkansas and south to Alexandria, Louisiana. Freedom from Obesity will be pleased to work you and assess your need for any of our non-surgical weight loss procedures.